From the main campaigns page in Spoke, just find the campaign you'd like to share the performance of with your Vendor, click the three little buttons on the right hand side and then share report.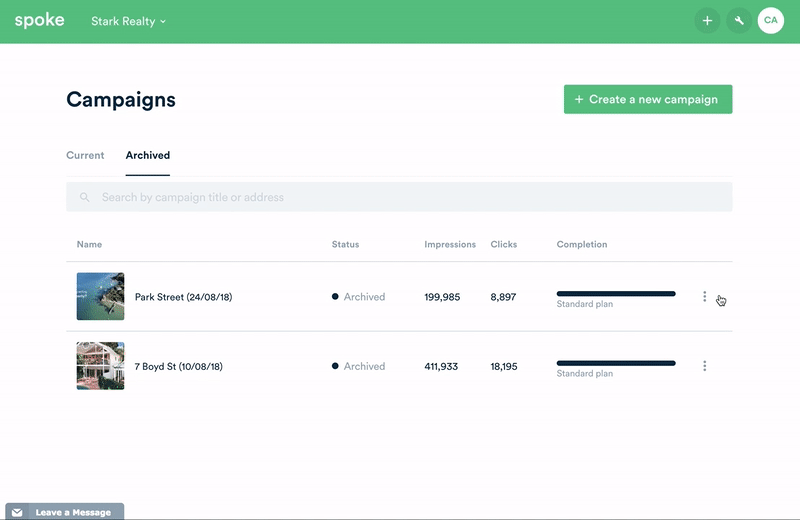 Here, you'll see there are four parts to a report:
Campaign performance
Status & package
Audience details
Ads preview
You can pick'n'mix what to include.
If, for some reason, you don't want your vendors to see the audience breakdown —  just untick that box.
Then, share away
There's two ways you can share a Campaign Report:
Copy the report link, then paste it into an SMS, Facebook message, Instagram DM… whatever your vendor's preferred method of contact is.
Send report via email. Pop in your vendor's email address, and Spoke will send a link to the live report. Add a personal message, if you like.
You can even preview the report before sending, to make sure you're sharing the right information.